Structure and Function of the ATLAS Detector
Here, you'll learn about the structure of the ATLAS detector and how particles interact with the detector material. You can decide whether you want to learn this with the help of videos or texts.
Products of proton-proton collisions are detected by the ATLAS detector (ATLAS stands for A Toroidal LHC ApparatuS). In the middle of ATLAS, two particle bunches (each with 100 billion protons) collide with each other after they have been accelerated in opposite directions in the LHC. It is therefore not possible to predict which parts of one proton will collide with which parts of another one nor can we tell which protons collide at all. When protons collide they may simple scatter off each other but stay whole or they will interact more violently and disintegrate. In the latter case, new particles are formed. From the data, physicists are able to say which physical processes may have taken place during the collisions. To do this, they need a good understanding of the detector and its function. So let's take a look at these points, below.
ATLAS via Video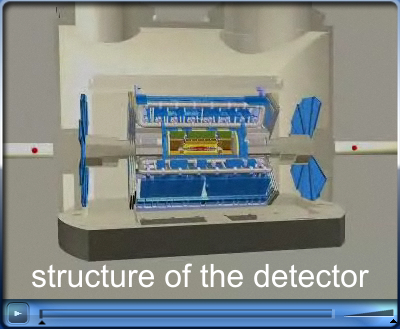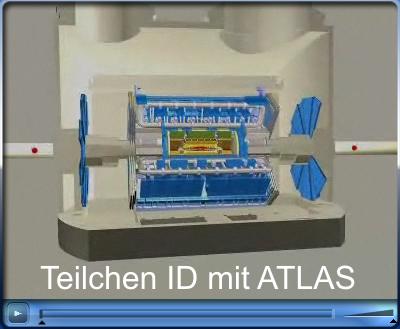 ATLAS via Text and Picture
In the following picture gallery, you'll find a short description of the structure and function of each part of the detector.